Uruk Hai portrait
Portrait of Uruk Hai made in 3d max and zbrush. It has several techniques among them, retopology in max, zbrush modeling, hair and mesh, painting in substance and retouch of the final render in photoshop. The render was with vray and the setup has several lights in order to create specific point of lighting to enhance parts of the head and the background as well as create an atmosphere for the portrait.
More at www.artstation.com/artwork/mV2kE
First steps of the mesh from a picture of the film Lord of the rings. Although it was not necessary, I decided to create a right retopology to work better in zbrush.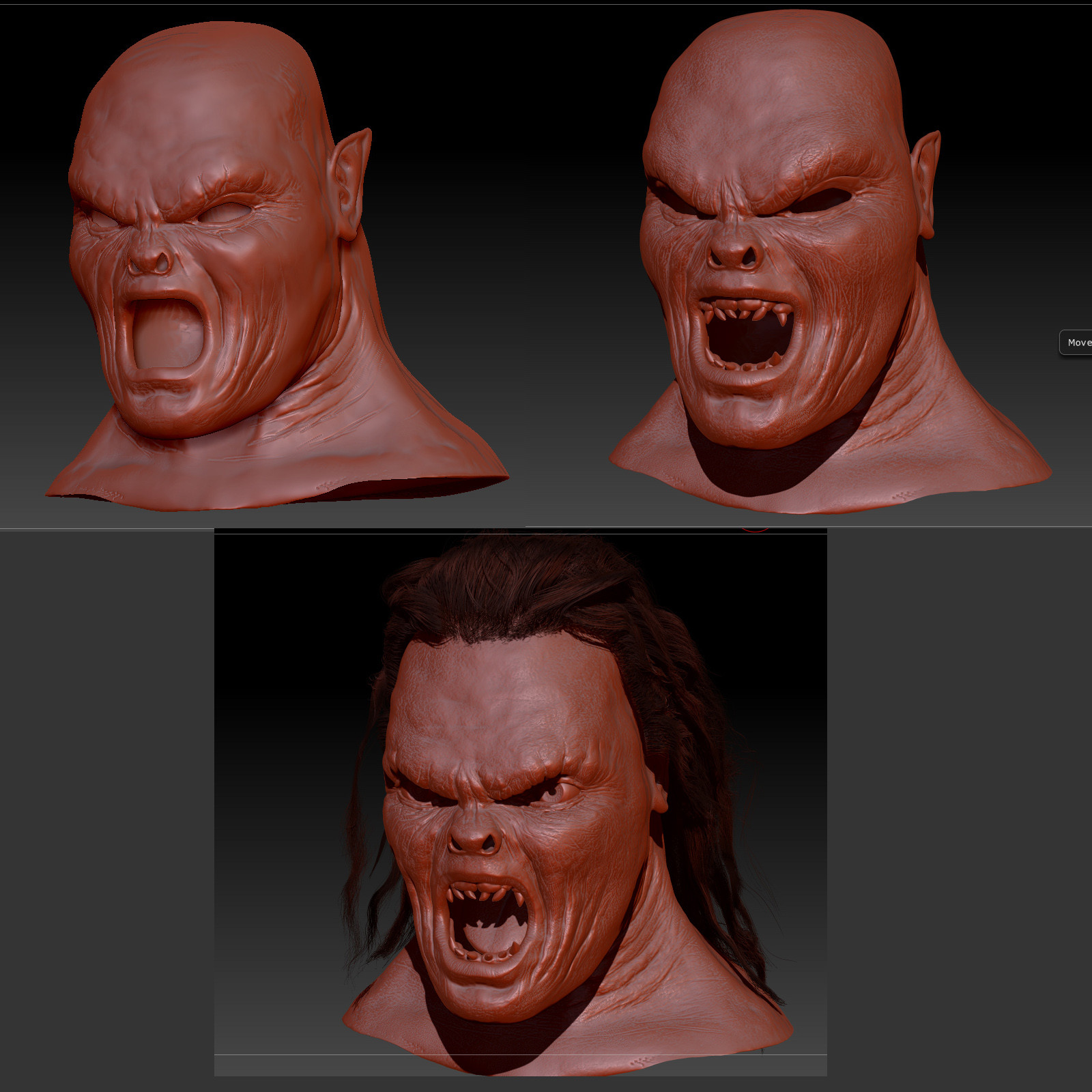 Once in zbrush, I modeled the mesh and created the gums and the teeth. Besides I tried to strengthen the emotion of the gestures. Finally I created the hair and I exported the splines of it to 3d max to create the final hair.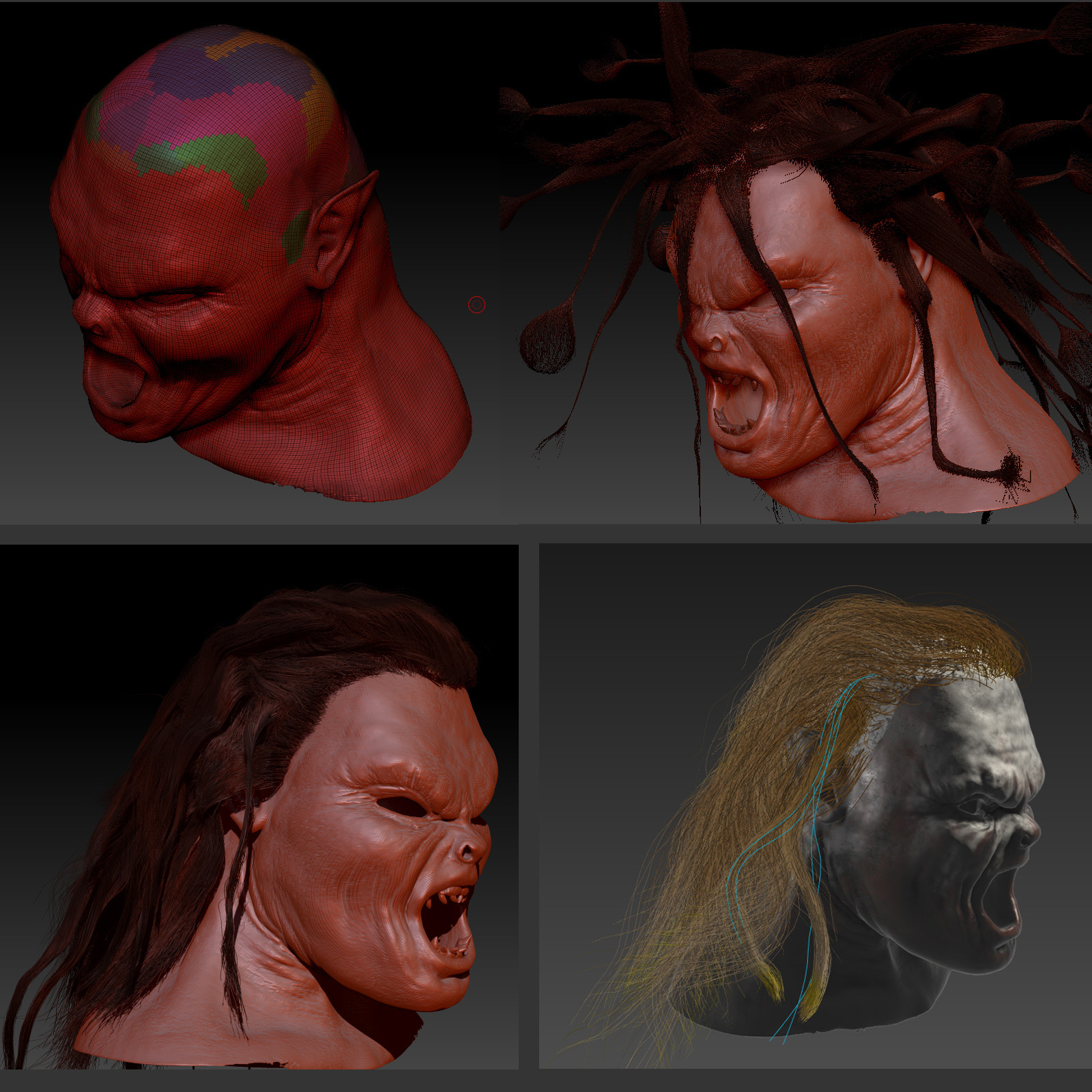 This is the simulation of the laborious job of doing the hair. First in zbrush I created different masked areas, then I applied Zbrush Fiber. Following this combed every strand of hair separately. After that, I exported the splines to max for Hair and Fur.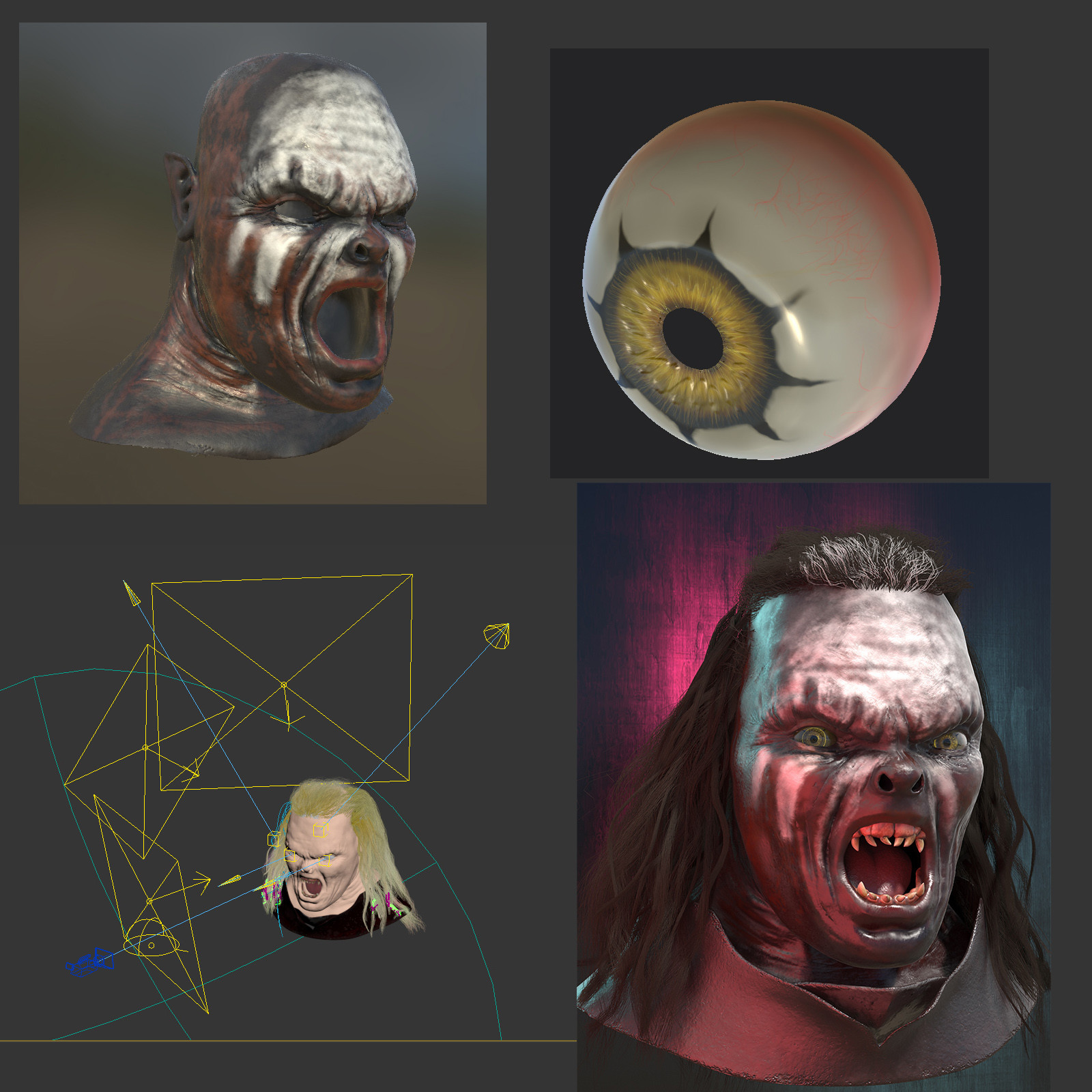 Finally, I worked each piece of mesh in substance painter and created the materials in max with vray.